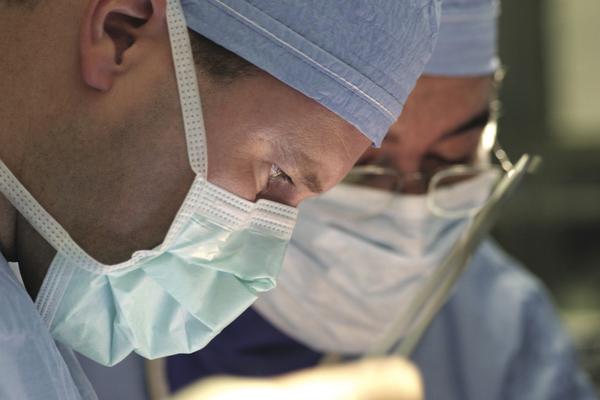 An internationally renowned specialist in Aortic Surgery and Endovascular Aortic Repair, Dr. Grayson Wheatley is an expert in the management of Aortic dissections and aneurysms.
He is a highly experienced, Board-certified heart surgeon who is committed to offering patients advanced open surgical and innovative endovascular treatments of complex aortic diseases including aortic aneurysms, aortic dissections, pseudoaneurysms of the aorta, intramural hematomas of the aorta, aortic coarctation and penetrating aortic ulcers.
He is also involved in transcatheter aortic valve replacement (TAVR) procedures.
---
Open heart surgery
Dr. Wheatley specializes in open heart surgery for aortic conditions such as aortic dissections, aortic aneurysms, Marfan Syndrome, bicuspid aortic valve and performs valve-sparing root replacements, Bentall procedures, ascending aortic aneurysm repair and aortic arch replacement with circulatory arrest.
My mission is to help patients, family members and physicians learn more about aortic diseases and their treatments. By working together and collaborating, we can advance the understanding of aortic diseases to benefit current and future patients. To that end, educating people about aortic diseases and treatments is one of my most passionate goals.
---
Clinical research
Dr. Wheatley is involved in clinical research trials regarding new treatments for patients with aortic aneurysms and dissections, including ascending aortic stents for ascending aortic aneurysms and ascending aortic dissections for select patients.
He is also involved in basic science research, in collaboration with researchers across the world to help understand the genetic and signaling pathways involved in aortic diseases.
Dr. Wheatley is a frequent medical and surgical conference presenter, which allows him to collaborate with other world-experts in aortic dissection and aortic aneurysm treatments.
In addition, he is involved in the publication of numerous research articles in peer-reviewed publications.
Learn more about Dr. Wheatley's research here
---
Training surgeons
A committed educator, Dr. Wheatley has trained numerous surgeons in advanced endovascular procedures including:
minimally invasive endoluminal stent-grafting,
aortic stent-graft and surgical repair of aortic aneurysms and dissections (including hybrid procedures);
transcatheter closure of aortic pseudoaneurysms;
endovascular repair of primary adult aortic coarctation;
carotid artery stenting;
and treatment of peripheral artery disease and limb salvage.
You can learn more about Dr. Wheatley and his work at drgraysonwheatley.com.