Books about aortic disease
Below is a list of the books I have written about aortic disease. I put a lot of work in these to make them as useful as possible, so consider leaving a review on Amazon when you're finished.
---
BadAorta Volume One: Aortic Dissections: A Deep Dive Into Aortic Disease, It's Treatment And The Latest Research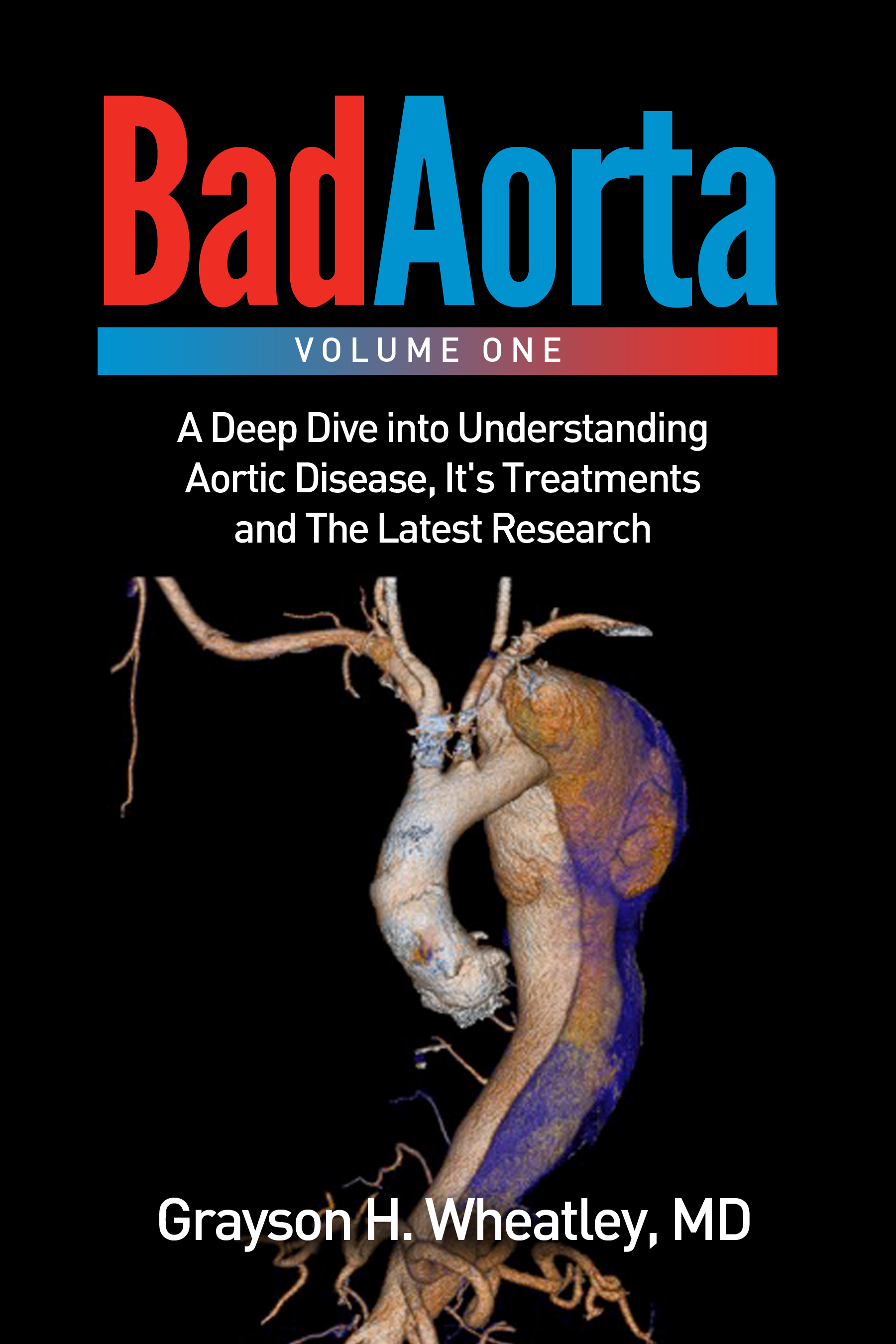 Paperback, Hardcover, and Kindle
From an experienced Heart Surgeon and author of Risk Factors For Developing Aortic Disease: A Tool For Patients and Physicians comes a breakthrough book that pulls back the curtains like never before on one of the most challenging heart problems known to Medicine – Aortic Dissections.
In BadAorta: A Deep Dive into Understanding Aortic Disease, It's Treatments and The Latest Research, Dr. Grayson Wheatley expands upon the causes of Aortic Dissections, how Aortic Dissections differ from Aortic Aneurysms, and provides essential insights into how doctors make critical treatment decisions for patients with Aortic Dissections.
If you, a friend or family member, have been forced to deal with an Aortic Dissection, this book will help provide answers to a disease where there is not much information available.
Packed with practical and essential information, BadAorta: A Deep Dive into Understanding Aortic Disease, It's Treatments and The Latest Research will assist students, healthcare professionals, and knowledge geeks in becoming more knowledgeable regarding a complex health problem facing our population.
No one is immune from experiencing an Aortic Dissection, and we all need to learn more about the latest research.
This book empowers patients, students and physicians to gain important knowledge about aortic disease and make more informed healthcare decisions.
Get it here
Risk Factors for Developing Aortic Disease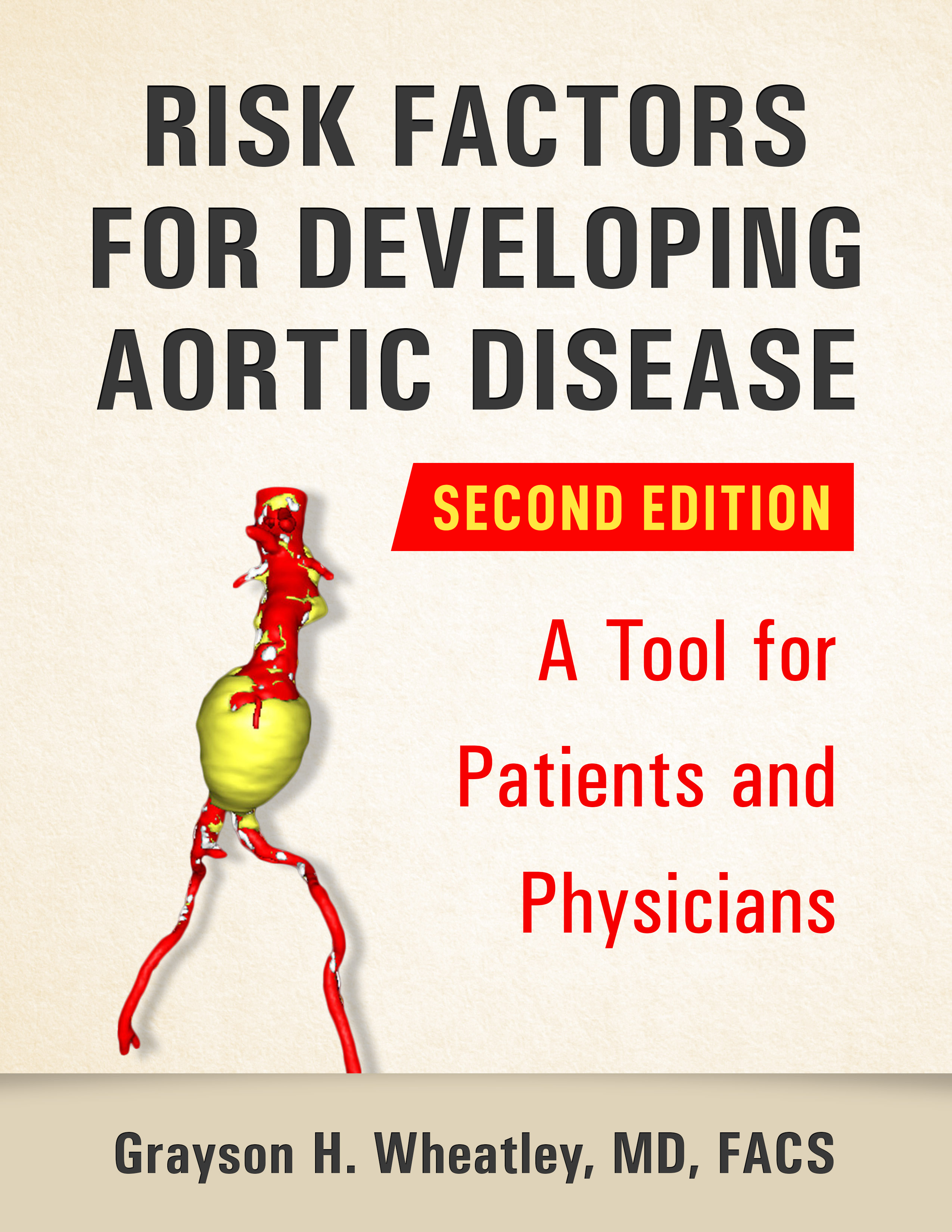 Available on Kindle and Paperback
Your aorta is the superhighway connecting your heart to the rest of your body.
While the heart is the engine that tirelessly pumps oxygen-rich blood to every part of the body, the aorta is the conduit that enables the blood to reach and nourish every aspect of the body.
Just like any other organ in the body, the aorta can develop a life-threatening problem, such as an aortic dissection or an aortic aneurysm.
In fact, aortic disease is the 19th leading cause of death in the United States.
This all-new second edition provides helpful information on what factors contribute to the development of aortic disease.
If you or someone you know has an aortic problem, then it is important that you gain an improved understanding of what causes aortic disease - directly from an aortic expert who has treated thousands of patients with aortic disease.
Take the next step. Know the risks.
Get it here